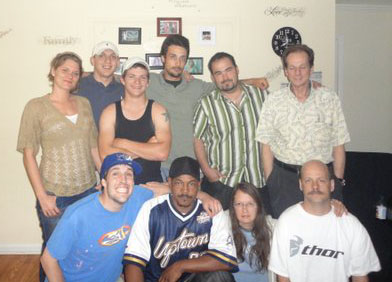 NAK Union Behavioral Health began as a response to a need noticed by a Real Estate investor.  There seemed to be an alarming amount of issues related to addiction and housing.  As a way of dealing with the problem he decided to create Nak Union Union Behavioral Healthn that would specifically meet the needs of this population of struggling people.
Growing up with a loving and supportive Mother that feed starving people regularly, it seemed only befitting to name the program for her.  N.A.K. are her initials.  In 2010, after several years of development the first two recovery residence for men opened in the North Atlanta area.  Later that same year the first female residence opened in the North Atlanta area. The first three quarter residence opened in the South end of Atlanta in early 2011. In 2015 an outpatient clinic was opened in College Park GA.
Goals
We serve Men and Women that are 18 years old and up.  They must be recovering from a chemical dependency.  Our communities welcome individuals from all walks of life, all races and religions.  It is important to understand that there is no such a thing called "typical" client.
The experience of each of our clients at Nak Union Union Behavioral Health is shaped by our mission, vision and values statement.
Mission
Nak Union Union Behavioral Health inspires people struggling with addiction to thrive through the use of a holistic program of recovery based treatment.
Vision
We value:
Individual treatment
A safe and structured community that promotes recovery
Respect for privacy and dignity
A professional environment
Collaboration with other stakeholders in the community
Accessibility to our services through the reduction of financial barriers